May is officially Bicycle Safety Month. While it is an opportunity to encourage more people to hop on a bicycle for fun, exercise or commuting, it is also a perfect time to remind bicyclists and motorists to take necessary precautions while sharing the road.
According to the National Highway Transportation and Safety Administration (NHTSA), 726 cyclists were killed and 49,000 were injured in traffic crashes in 2012. Accidents between cars and cyclists are common and can happen due to driver inattention, failing to share the road, failing to abide by the rules of the road. This means safety must be a top priority. Before gearing up this season, here are a few safety reminders for both motorists and cyclists.
Tips for Bicyclists
Bicyclists have the same rights and responsibilities as motorists, including the right to ride in the traffic lane.
Follow the same rules of the road as other roadway users, including riding in the same direction as traffic and following all the same traffic signs and signals.
Make your intentions clear to everyone on the road. Signal all turns.
Ride in a straight line and don't swerve between parked cars.
Check behind you well before turning or changing lanes.
Wear a properly-fitted bicycle helmet every time you ride. Wearing a helmet is the single most effective way to help prevent head injuries resulting from a bicycle.
Watch for turning vehicles and ride outside the door zone of parked cars. Look out for debris, potholes, and other road hazards. Cross railroad tracks at right angles.
Be visible by wearing bright colors during the day, reflective gear in low light conditions, and use head and tail lights at night.
Tips for Motorists
Slow down near bicyclists and allow at least 3 feet of clearance when passing them.
Check mirrors and blind spots before turning, changing lanes or opening car doors.
Stay alert and avoid talking on cell phones, texting or other distractions.
Yield to bicyclists when turning.
Always check for bicyclists before opening your car door.
Children on bicycles are often unpredictable; expect the unexpected. As the school year is coming to an end, kids will be out in full force. Too excited to meet a friend or catch the ice cream truck, many will dart in and out of lanes not paying attention to vehicles.
What should you do if someone on a bicycle is hit by a vehicle?
First call 911, then seek medical attention. It is also important to make a police report, even if the vehicle left the scene after the accident. The injured cyclist may also have a claim against the motorist; consult an experience attorney as soon as possible to learn more about your rights.
Sharing the road means driving and pedaling safely!
Mark Bello is the CEO and General Counsel of Lawsuit Financial Corporation, a pro-justice lawsuit funding company.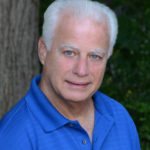 Experienced attorney, lawsuit funding expert, certified civil mediator, and award-winning author of the Zachary Blake Legal Thriller Series. The series features super-trial lawyer Zachary Blake handling "ripped from the headlines" legal and political issues of the day. The series currently consists of Betrayal of Faith, Betrayal of Justice, Betrayal in Blue, Betrayal in Black, and Betrayal High, with a sixth Zachary Blake novel due out later this year. To learn more about these topical social justice legal thrillers. please visit markmbello.com. Mark is a member of the State Bar of Michigan, a sustaining member of the Michigan Association for Justice, and a member of the American Association for Justice.