Driver fatigue can easily lead to falling asleep at the wheel or being so exhausted that a driver makes serious, or fatal, mistakes. The major problem is that tiredness and fatigue can often affect your driving long before you ever realize that you are getting tired.
A study conducted by the Virginia Tech Transportation Institute showed among the leading causes of auto accidents is driver fatigue. The study looked at 100 vehicles equipped with sensors to track when drivers showed signs of fatigue – yawning, closing of the eye lids, micro sleep (when your eyes drift shut and then pop up), nodding off, drifting vehicle that wanders over the lane, varying speed for no apparent reason, and seeing things "jump out" in the road.
This was the first study where researchers observed driver behavior just prior to an accident. The data showed that 20% of all accidents and 16% near misses resulted from drivers getting behind the wheel while fatigued or tired. Surprisingly, the results concluded that more accidents occurred during the early hours of the morning and the middle of the afternoon.
Continued analysis is being conducted and a new study, the Strategic Highway Research Program, is analyzing 2,000 vehicles to hopefully help researchers gather more concrete evidence on driver fatigue.
Bottom line is don't put yourself and others at risk; drive responsibly and be alert at all times. Getting behind the wheel is dangerous for anyone tired or fatigued. Sleepiness decreases awareness, slows reaction time, and delays in processing information; the risk of auto accident significantly increases. Make it a priority to get more sleep. It could save your life!
Mark Bello has thirty-six years experience as a trial lawyer and fourteen years as an underwriter and situational analyst in the lawsuit funding industry. He is the owner and founder of Lawsuit Financial Corporation which helps provide cash flow solutions and consulting when necessities of life litigation funding is needed by a plaintiff involved in pending, personal injury, litigation. Bello is a Justice Pac member of the American Association for Justice, Sustaining and Justice Pac member of the Michigan Association for Justice, Member of Public Justice, Public Citizen, the American Bar Association, the State Bar of Michigan and the Injury Board.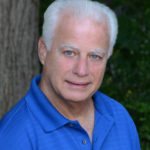 Experienced attorney, lawsuit funding expert, certified civil mediator, and award-winning author of the Zachary Blake Legal Thriller Series. The series features super-trial lawyer Zachary Blake handling "ripped from the headlines" legal and political issues of the day. The series currently consists of Betrayal of Faith, Betrayal of Justice, Betrayal in Blue, Betrayal in Black, and Betrayal High, with a sixth Zachary Blake novel due out later this year. To learn more about these topical social justice legal thrillers. please visit markmbello.com. Mark is a member of the State Bar of Michigan, a sustaining member of the Michigan Association for Justice, and a member of the American Association for Justice.