On Tuesday November 12, 2019 the Supreme Court issued a groundbreaking ruling, refusing to block major firearms company, Remington Arms Co., from possible liability in the 2012 Sandy Hook Elementary School shooting that left 26 children and educators dead in Newtown, Connecticut.  Remington had filed a petition to appeal the lower court's decision in March 2019.  The ruling permits state lawsuits filed by a small group of parents and families of victims to go forward.
On December 14, 2012, 20-year-old Adam Lanza shot and killed his mother before driving to Sandy Hook Elementary School where he killed 20 6-7 year old children and 6 educators, before turning the gun on himself.
In 2005, Congress passed a law passed the Protection of Lawful Commerce in Arms Act, or PLCAA, whichhas protected gun manufactures from liability for crimes committed with their product. However, there were two exceptions-one of which related to the marketing and advertising of these firearms.
The Sandy Hook families claim that Remington Arms Co. marketed the military-style rifle used in the mass shooting "for use in assaults against human beings."  Evidence includes the use of militaristic and hypermasculine advertising aimed at young people, including placement in video games and slogans including "consider your man card reissued."
Donald Verrilli, an attorney for the families, argued in briefs presented to the High Court, that Remington's advertising "continued to exploit the fantasy of an all-conquering lone gunman, proclaiming: 'Forces of opposition, bow down. You are single-handedly outnumbered.'"
John Koskoff, a second attorney for the families, opined that the lawsuit will hopefully "shed light on Remington's profit-driven strategy to expand the AR-15 market and court high-risk users at the expense of Americans' safety."
While the Sandy Hook incident remains the deadliest mass shooting at a primary and secondary school in U.S. History, it was hardly the last incident of its kind.  Since the tragedy, over 70 people have been killed in school shootings between 2013 and 2018.  2019 has not been exempt—the most recent School Shooting occurred recently in Santa Clarita, California where a 14 year old and 15 year old both lost their lives.
The Supreme Court ruling may open up litigation options for families of victims in other incidents as well as Sandy Hook, and hopefully promote change in the industry and stricter laws surrounding gun ownership.
"Mark M. Bello is the author or the Zachary Blake Legal Thriller Series, including his recently completed Zachary Blake novel, Betrayal High, which deals with this difficult topic and the issue of bullying in our schools. The novel takes a realistic look at how our local and school communities, as well as the civil and criminal justice system, might deal with these issues, and how the threat of liability could deter the abhorrent behavior of gun manufacturers."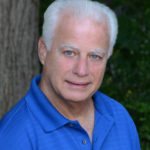 Experienced attorney, lawsuit funding expert, certified civil mediator, and award-winning author of the Zachary Blake Legal Thriller Series. The series features super-trial lawyer Zachary Blake handling "ripped from the headlines" legal and political issues of the day. The series currently consists of Betrayal of Faith, Betrayal of Justice, Betrayal in Blue, Betrayal in Black, and Betrayal High, with a sixth Zachary Blake novel due out later this year. To learn more about these topical social justice legal thrillers. please visit markmbello.com. Mark is a member of the State Bar of Michigan, a sustaining member of the Michigan Association for Justice, and a member of the American Association for Justice.