The Trump administration has announced its plan to eventually ban flavored e-cigarettes.  The reason?  A series of vaping related deaths—6 to be exact.  Please don't get me wrong . . . I am all for a ban on vaping. Regulations should, absolutely, be placed on things causing harm or death to Americans.  What I don't understand is why 6 deaths create an urgent call for fast-acting, drastic change, while an estimated 36,000 gun-related deaths per year yields no such call for reforms or changes.
In his call for the vape ban, the President cites concern for young people's health and wellbeing.  Firearms are the second leading cause of death in children in the United States, while the President remains silent and cozies up with the NRA—hypocrisy, Mr. President?
Twitter users have made their opinions known: "It's a good thing they're banning vaping so kid's don't die before they have the chance to be shot at school," retorts one tweeter. Another, a judge, tweets "The 6 vape deaths this summer are clearly cause for concern, but guns end 6 lives every hour and a half 24/7/365".
The normal course of action would be to identify a particular epidemic and find quick ways to prevent it. Past examples include car crashes—the number one cause of deaths in children. To prevent these deaths, the government has passed laws requiring seat belts and car seats, distracted driving measures, and mandated safety requirements for motor vehicles. As a result, car accident deaths have declined, drastically. Another common cause of death in children is poisoning.  To prevent these deaths, the government has passed strict labeling laws, child-proof caps, and packaging, resulting in a sizable reduction in accidental poisonings. The government also spends billions of dollars on research to prevent death or disability causing disease. Hundreds of thousands of lives have been saved, in my lifetime, by these efforts.
Fast forward to today….6 deaths have been linked to vaping. The President's proposed ban, if passed by Congress, will result in the elimination or significant reduction of vaping related deaths. We can, perhaps, cut 6 deaths down to . . .
Meanwhile, an estimated 2,500 children die each year from gun violence or accidents. Congress and the President's proposed action: Do nothing. The result: More dead kids.  Welcome to the NRA….er… USA.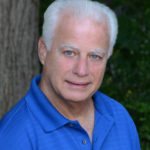 Experienced attorney, lawsuit funding expert, certified civil mediator, and award-winning author of the Zachary Blake Legal Thriller Series. The series features super-trial lawyer Zachary Blake handling "ripped from the headlines" legal and political issues of the day. The series currently consists of Betrayal of Faith, Betrayal of Justice, Betrayal in Blue, Betrayal in Black, and Betrayal High, with a sixth Zachary Blake novel due out later this year. To learn more about these topical social justice legal thrillers. please visit markmbello.com. Mark is a member of the State Bar of Michigan, a sustaining member of the Michigan Association for Justice, and a member of the American Association for Justice.