How many medical malpractice cases are too many against the same doctor? One? Two? What about twenty-one? Dr. Leonard Janis, a Hilliard podiatrist, was named in 21 lawsuits before OhioHealth took action and forced him to resign. The scary part is that OhioHealth would most likely have continued allowing Dr. Janis to provide negligent care if the lawsuits did not grab so much media attention.
Eleven of the lawsuits have been filed against Dr. Janis since 2009; five of these suits also name Grant Medical Center or its parent company, OhioHealth, where Janis performed surgery for nearly 26 years. One patient went through 13 ankle surgeries; 13 surgeries on the same ankle. Although she suffered some left foot pain, 51-year-old Beth Mullens was able to play with her grandchildren. Dr. Janis recommended surgery to relieve the pain, but eight failed surgeries later her leg had to be amputated below the knee. Now she must rely on a walker and wheelchair. Darla Morris, a nursing assistant, broke her ankle in 2005. Again, Dr. Janis performed several failed surgeries; in 2011 half of her left leg was amputated. Does eight surgeries on the same ankle seems excessive to you? Was Dr. Janis trying to fix a medical error with each additional surgery to the point that he had no alternative, but amputation? These patients were being treated for minor injuries when they became patients of Dr. Janis. They were not in a serious auto accident; they did not suffer a traumatic injury. Yet the end result was definitely traumatic at the hands of Dr. Janis. Janis is also the defendant in a wrongful death suit. A 39-year-old man was found unresponsive in his hospital room eight hours after Dr. Janis operated to repair a ruptured Achilles tendon. How often have you heard about a death from Achilles tendon surgery?
With 21 lawsuits, 8 of which are still pending, how did Dr. Janis continue to have hospital privileges? How did he avoid disciplinary action from the Ohio Board of Medicine (OBM) all these years? Unfortunately, the mere filing of malpractice lawsuits against a physician doesn't mean it is reported to the State Medical Board. Despite the number of malpractice suits, Grant Medical continued to allow the podiatrist to practice. It is only because the media became aware of the multiple lawsuits against Dr. Janis who felt the citizens of Ohio needed to know, that Grant forced Janis to resign. Citizens of the state of Ohio – BEWARE! Despite that Dr. Janis was removed of his duties at Grant Medical, he is still free to practice in the state of Ohio, and is doing so at Total Foot and Ankle with privileges at the Dublin Surgery Center and the Marysville Surgical Center.
It gets even better. Not only does Dr. Janis continue to practice, but the innocent patients that suffered due to his negligence, will find it nearly impossible to seek justice thanks to tort reform. This needs to stop! How many more patients will suffer at the hands of negligent doctors like Dr. Leonard Janis? With limited penalties for bad doctoring, it is the perfect venue for Dr. Janis; he can commit all the malpractice he wants, with limited consequences. It is time to stop protecting doctors who continue to provide substandard care. It is time we continue to put a spotlight on the critical role malpractice cases play in keeping us safe. I've said it before, and I will say it again: tort reform is good for bad doctors and bad for good citizens. It is time we vote against tort reform! It is time to vote against this unjust, unfair, legislation. Don't let your state become a safe haven for dangerous doctors.
Source: The Columbus Dispatch; "Hilliard podiatrist facing 8 malpractice lawsuits"; John Futty; July 9, 2012
Mark Bello has thirty-five years experience as a trial lawyer and thirteen years as an underwriter and situational analyst in the lawsuit funding industry. He is the owner and founder of Lawsuit Financial Corporation which helps provide legal finance cash flow solutions and consulting when necessities of life litigation funding is needed by a plaintiff involved in pending, personal injury, litigation. Bello is a Justice Pac member of the American Association for Justice, Sustaining and Justice Pac member of the Michigan Association for Justice, Member of Public Justice and Public Citizen, Business Associate of the Florida, Mississippi, Connecticut, Texas, and Tennessee Associations for Justice, and Consumers Attorneys of California, member of the American Bar Association, the State Bar of Michigan and the Injury Board.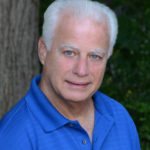 Experienced attorney, lawsuit funding expert, certified civil mediator, and award-winning author of the Zachary Blake Legal Thriller Series. The series features super-trial lawyer Zachary Blake handling "ripped from the headlines" legal and political issues of the day. The series currently consists of Betrayal of Faith, Betrayal of Justice, Betrayal in Blue, Betrayal in Black, and Betrayal High, with a sixth Zachary Blake novel due out later this year. To learn more about these topical social justice legal thrillers. please visit markmbello.com. Mark is a member of the State Bar of Michigan, a sustaining member of the Michigan Association for Justice, and a member of the American Association for Justice.